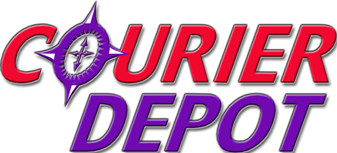 Company Profile
Our company was formed in February 2000 to provide courier service to Austin area businesses. Courier Depot is extremely experienced, combined our staff has had over 100 years of experience in the courier service business. This experience allowed us to provide unsurpassed service from day one.
Since our inception we have grown rapidly. Today over 500 businesses use our service, with more added each day. Our success is a result of our reliable professional couriers backed up by our experienced dispatch office. We have the experience to get deliveries made quickly and correctly, even when unforeseen circumstances crop up. From a simple scheduled mail run to a rush court house filing across town we know what it takes to get the job done right the first time. We have night and weekend drivers on call and provide out of town deliveries.
In a recent survey our customers have told us that we have the most reliable team of drivers and bikers assembled to handle the prompt, courteous delivery of their documents and packages. Each day we make between 150 and 250 deliveries within the Austin area, many in less than an hour. Our high quality of service has prompted some of our largest customers to phase out in-house couriers and rely on Courier Depot exclusively.
With our Online ordering,tracking (multiple users) & confirmation software we are taking our commitment of Service to the next level. Deliveries can now be requested, monitored and confirmed all with the click of a mouse, all from the comfort of your desk. Invoices can be emailed or sent via US mail to you or you can view/print your invoices from your account on our website. Payment for deliveries and invoices can be paid through our website with Visa, MasterCard and American Express at any time.
Try us today and see why we are the fastest growing courier business in Austin -- you will be glad you did!
Back to Home Page