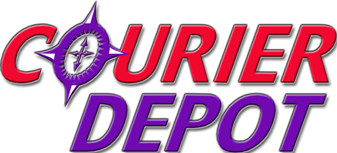 Privacy
Your privacy is important to us. To better protect your privacy we provide this notice explaining our online information practices.
The Information We Collect:
This notice applies to all information collected or submitted on the Courier Depot web site. Prior to submitting a delivery request you must establish an account with Courier Depot. Once an account is established you may add or remove authorized user for that account. We collect personal information from authorized users to facilitate the use of the system.
The types of personal information collected are:
Name
Email address
Phone number
Employer
Locations of prior deliveries
The Way We Use Information:
We use the information you provide about yourself to contact you in the event of a delivery problem or to provide conformation of a delivery. We do not share this information with outside parties except to the extent necessary to complete your request.
We use return email addresses to answer the email we receive as well as to send out delivery confirmations. Such addresses are not used for any other purpose and are not shared with outside parties.
Finally, we never use or share the personally identifiable information provided to us online in ways unrelated to the ones described above without also providing you an opportunity to opt-out or otherwise prohibit such unrelated uses.