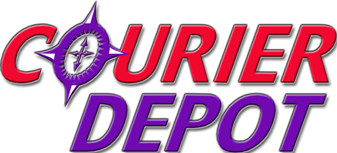 Warehousing and Logistics
We can deliver and store it.
Courier Depot can provide on-site warehousing to assist you in managing and warehousing any of your products or parts. Many companies have discovered the benefits of warehousing strategic products or parts at our location for expedited delivery to their technicians and customers. Not only does this provide cost savings for storage space, it also allows us immediate dispatching of a delivery without first going to another location to pick up a part. Because we are 24/7/365, we can fulfill the needs of our customers any day at any time. If you want to always be connected to your customers and provide the fastest service, without maintaining a 24-hour operation, consider using our warehouse/delivery strategy.

We can also utilize our warehouse as a staging area for multiple deliveries. Because some clients have limited dock space, they prefer we arrange the pick-up of all of their daily deliveries and bring them to our warehouse. We then dispatch the deliveries from our location and free up critical space for their daily operations. Contact us today to learn more about our Warehousing expertise.

Please note: Warehousing and Logistics services subject to availability.